Embellished fabrics and ethereal drapery create an aura of enchantment, mirroring the twinkling stars.
While handcrafted embellishments create a radiant glow.
J U L L E Y
In the heart of Ladakh, where the heavens seem to embrace the earth, a celestial tapestry of fashion unfolds. Embrace on a journey of divine elegance as Ladakh's mystique inspired collection adored with embellishment, crystals and sequins captures the raw allure of land as we weave intricate threads of culture and style together.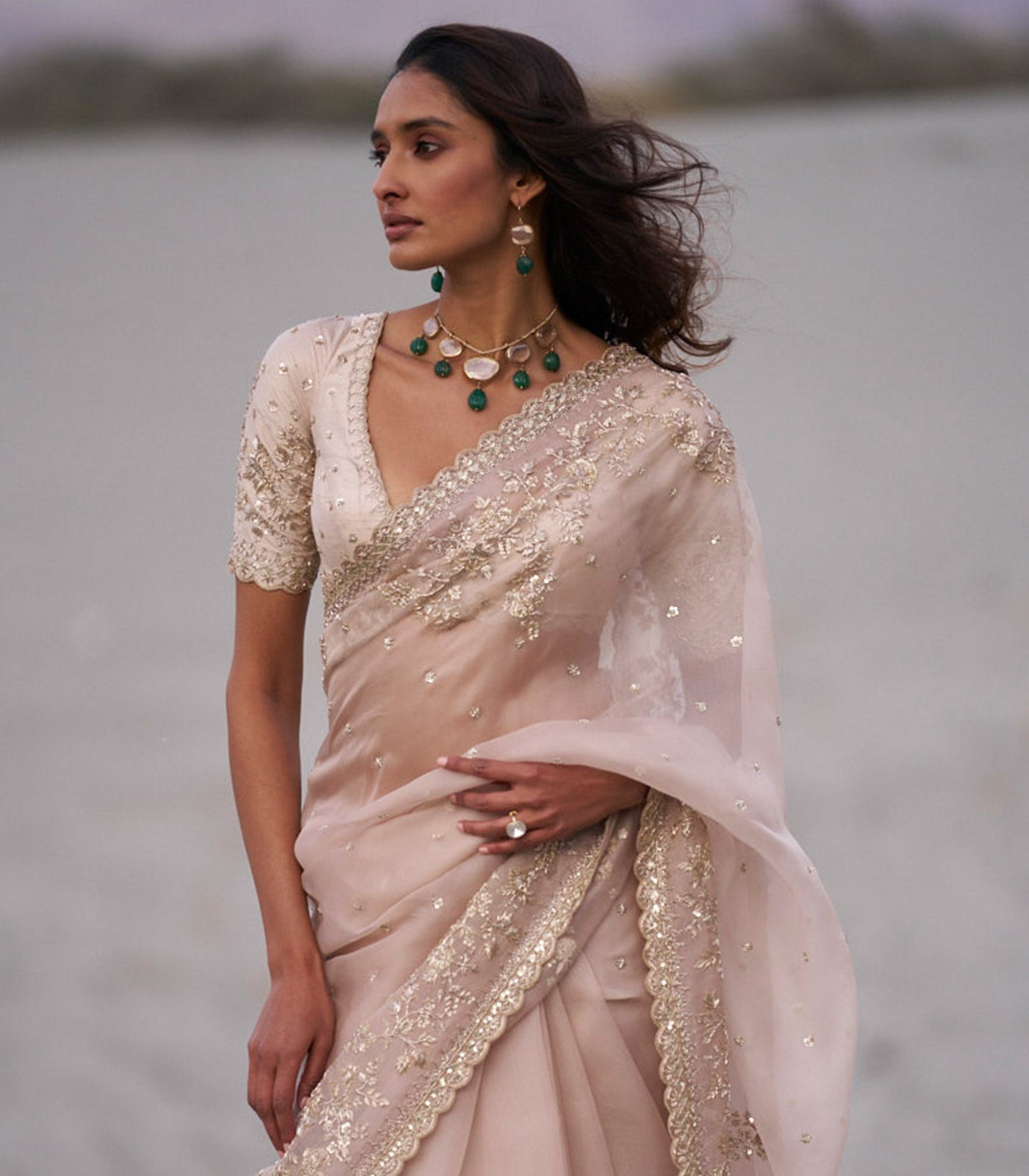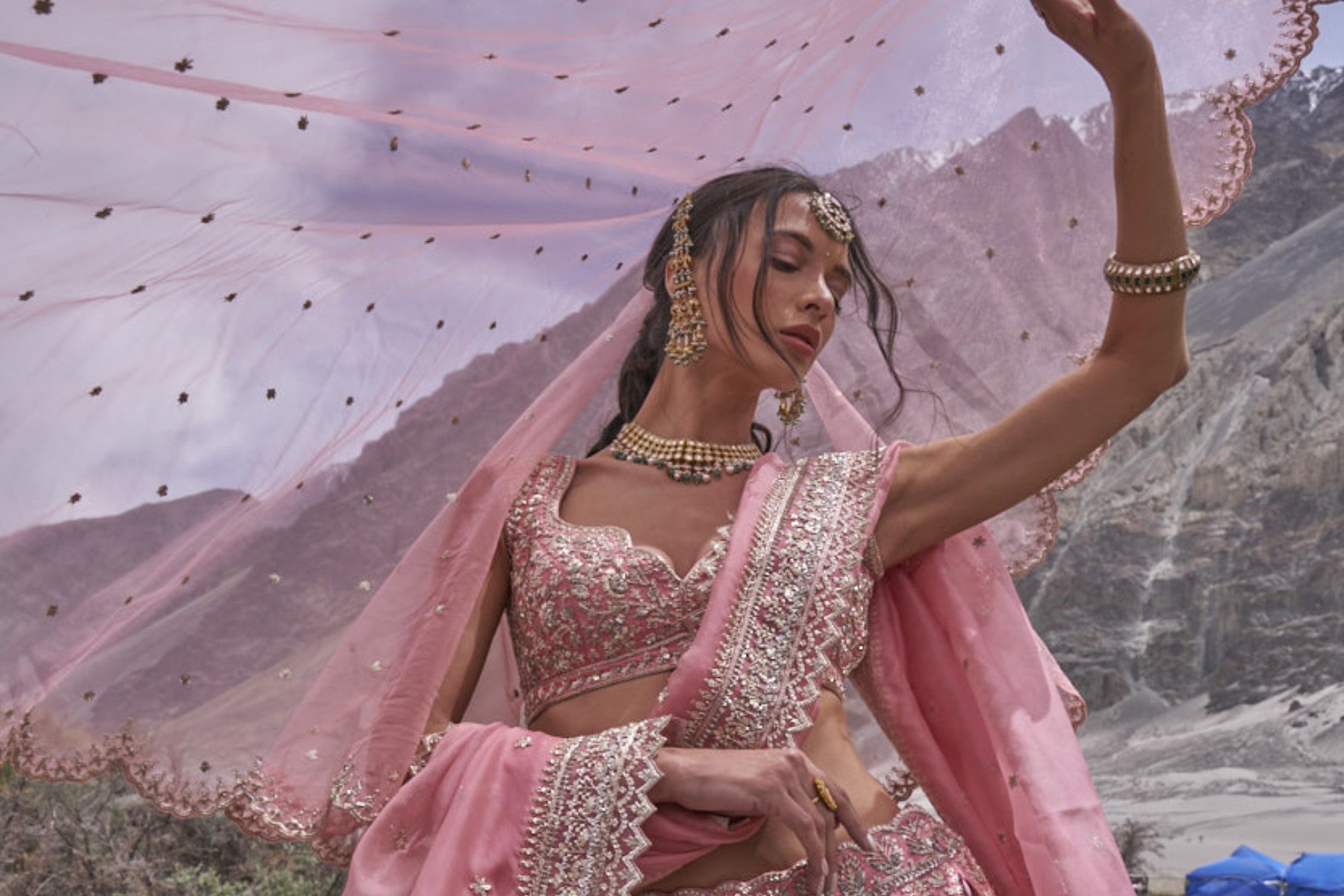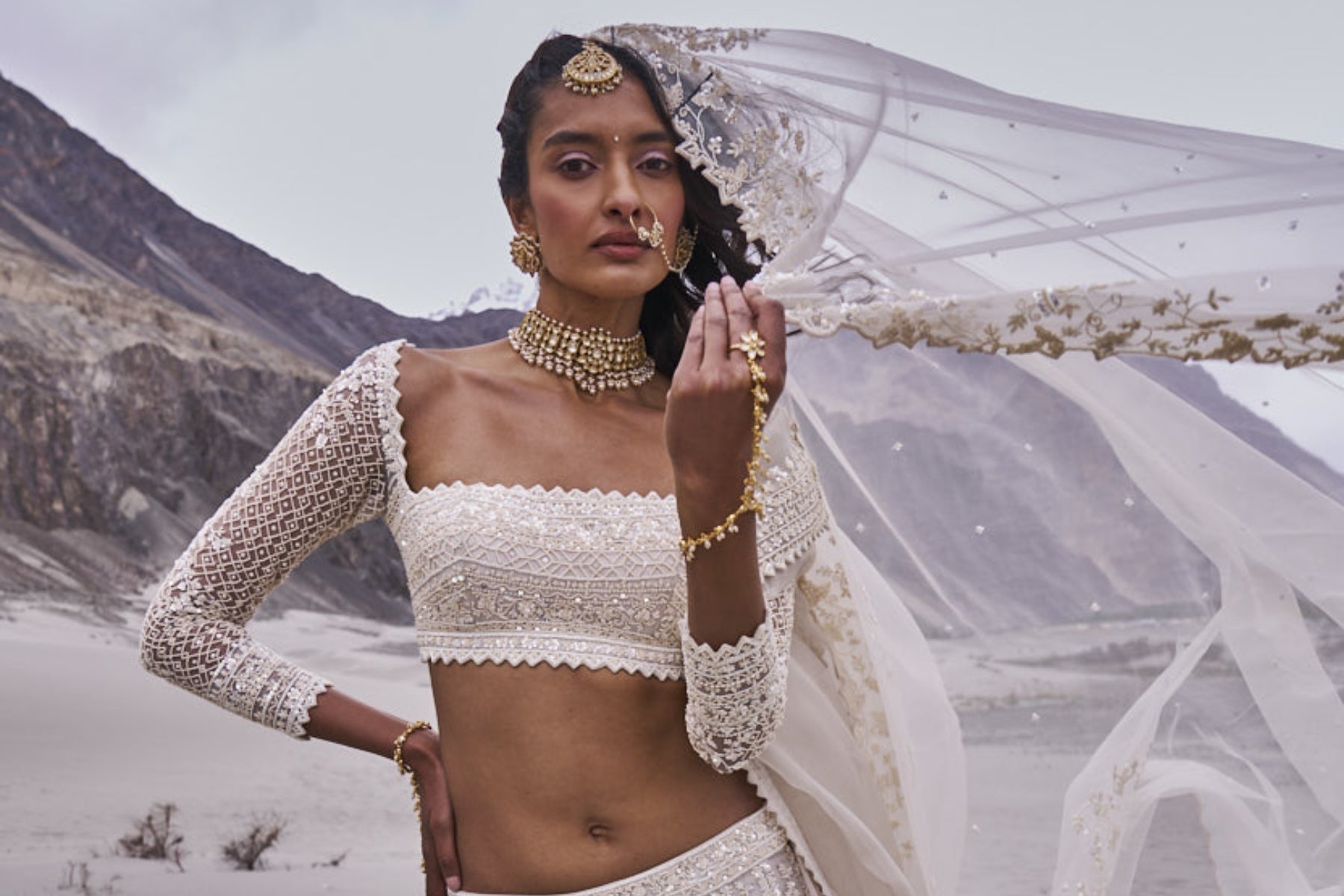 The vibrant spell of folklore combines with a contemporary flair, thus giving rise to an
unforgettable, striking vision.